Saturday afternoon should prove to be very interesting for college football.
The undefeated and number one ranked Clemson Tigers are easily projected to defeat the Boston College Eagles on the Money Line, but can they cover the spread?
Of course, one of the biggest factors in Clemson covering is the fact that future first overall selection Trevor Lawrence tested positive for COVID-19. Lawrence won't suit up against BC and is even in question to miss their November 7th game against Notre Dame.

※ Current Odds Date & Time: October 30th, 1:30 P.M. (EST)
Online bookmaker BetOnline has Clemson at -24 on the spread.

Replacing Lawrence this week is D.J. Uiagalelei, the number 43 recruit in the 2020 college rankings and the number 1 ranked pocket passer in the country. He has spent some time on the field this season in mop-up duties but has looked clean in his brief appearances on the gridiron.
Uiagalelei was one of the best high school football players coming out of California and will take over for Lawrence once he declares for the NFL.
What does this mean for Clemson and the Tigers covering the spread?
The Eagles should put up a fight, but this is a game for the Tigers to win. The spread is interesting because the wide margin means Clemson cannot afford to make many mistakes on offense.
Clemson is ranked 12th in the NCAA for points against per game, which is 13.5. Only twice this season have the Tigers allowed a team to score more than 20 points against them.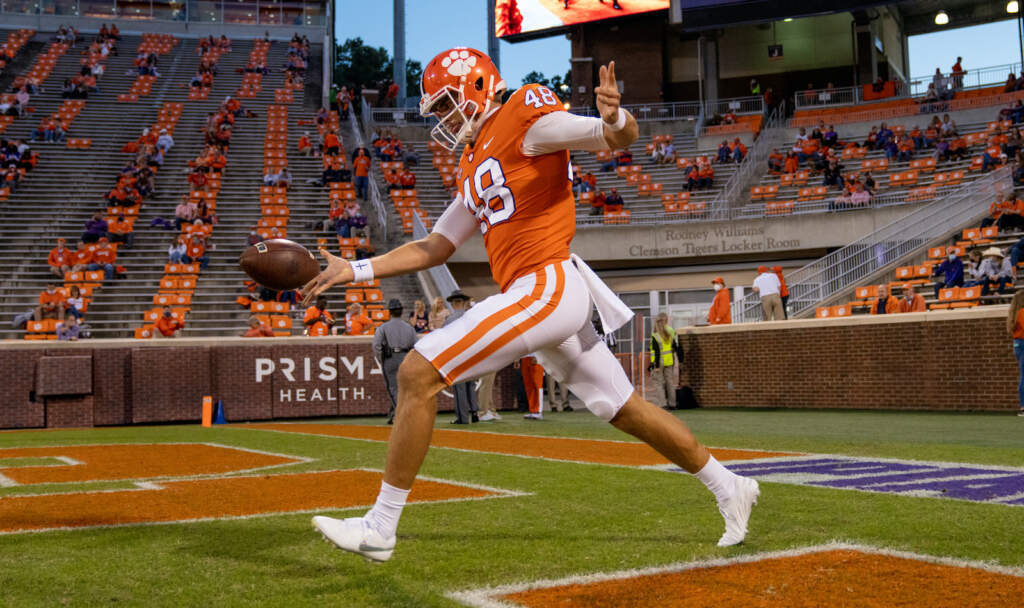 The Tigers are easily the favorite, but they have enough talent on the field to make this an interesting match up. BC may be able to cover the spread, but I think it all boils down to Clemson's offense.