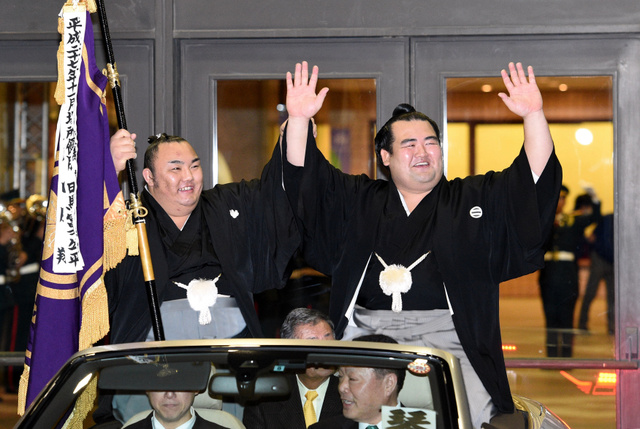 It has been 18 years – in another century – since Japan celebrated its last yokozuna, a warrior at the ultimate level of sumo wrestling. But at the March 13-27 Spring Grand Sumo Tournament in Edion Arena Osaka, Kotoshogiku will be bidding to make the leap from ozeki to the 72nd yokozuna in the past 250+ years.
This will be the 32-year old grappler's 27th basho as an ozeki but it has been awhile – eight bashos – since Kotoshogiku was slotted in the more prestigious east side of the draw. The 2016 sumo year has already been a kind one for Kotoshogiku as he claimed the Emperor's Cup in January when he threw down opponent Goeido to wrap up a 14-1 tournament record. It was the first tournament win for a Japanese sumo wrestler in a decade.
【Spring Grand Sumo Tournament Banzuke】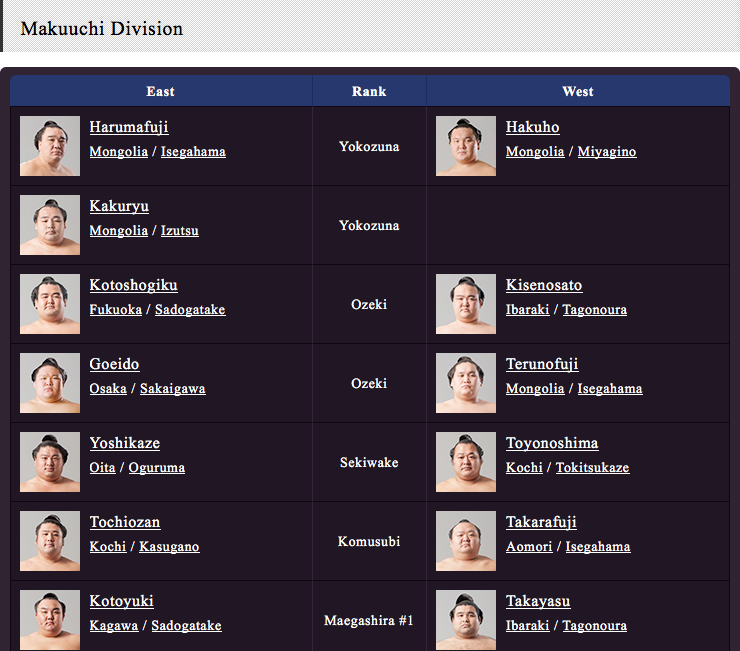 Kotoshogiku's victory unleashed a wild partisan celebration inside the arena and across his hometown of Yanagawa in southwestern Japan. Kotoshogiku likes to get the crowd pumped with a series of backstretches before each bout. The tournament crowd in Osaka will no doubt be backing Kotoshogiku's bid for the championship. And if karma prevails, backers will be rewarded with an 8/1 payout according to bookmaker Marathonbet.
【2016 Haru Basho Tournament Winner Odds】



※ Current Odds Date & Time: March 12, 12:00 a.m. (GMT)
At the New Year Grand Sumo Tournament Kotoshogiku bested three elite Mongolian wrestlers who have claimed most of those tournaments Japan so badly wants – Hakuho, Harumafuji and Kakuryu. In the wake of his victory, Kotoshogiku has not been shy about criticizing his fellow Japanese for not wanting titles badly enough and not being willing to adapt to different, more potent styles of sumo wrestling.
Those Mongolians remain the betting favorites for the Spring tournament. At the head of the table is the incomparable Hakuho who just continues to build on his greatest-of-all-time resume. Even though Hakuho is on the unhappy side of 30, his skills seem not to be eroding. He has gone three tournaments without winning for the first time since 2012 but is still not an easy out. At the New Year's event, Hakuho won his first ten bouts before falling to Kotoshogiku and slipping into a tie for second place. Of course this time last year the Mongolian legend was riding a six-tournament winning streak and he added his all-time best 36th tournament win later in 2015.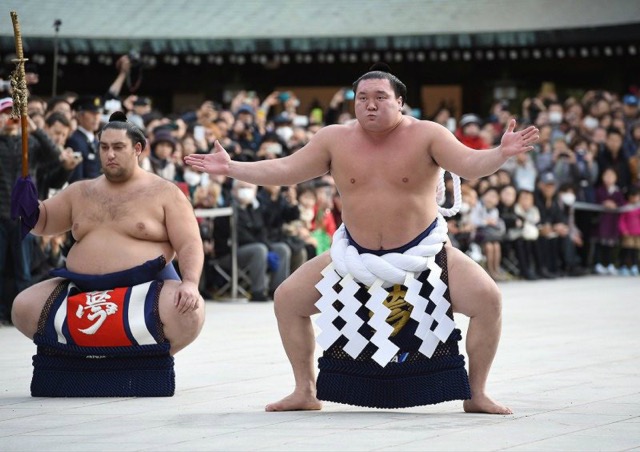 Bettors must decide if Hakuho is indeed on the decline. In September he was forced to withdraw from a basho with an injury later diagnosed as tendinitis in his left quadriceps. His departure brought to an end a streak of 51 consecutive tournaments with at least ten bout wins, a record best compared to Joe DiMaggio's hitting in 56 straight American league baseball games. As usual, bets on Hakuho will be placed at less than even odds. Sportsbook Marathonbet is listing him at 1/2.
The injury question will also put pause in backers of Harumafuji Kōhei, who has been trailed by injuries that have stifled his success in the second week of tournaments. Lighter and quicker than most other sumo fighters, these assets can sometimes turn against him when going up repeatedly against heavier foes. But he won a tournament in November right on the heels of sitting out a basho with an elbow injury. That brought his lifetime total to seven, the second most of any active sumo wrestler. Harumafuji floored Hakuho on the final day at the New Year's basho and has been installed at 3/1 odds.
The sport's third active yokozuna, Kakuryū Rikisaburō, has passed his 30th birthday as well. He captured his second Emperor's Cup at the Aki basho in September but since then has fought indifferently with 9-6 and 10-5 records. Kakuryū is given a chance at winning with 6/1 odds to come out of the east but backers will likely need to hope for upsets of higher seeded rivals.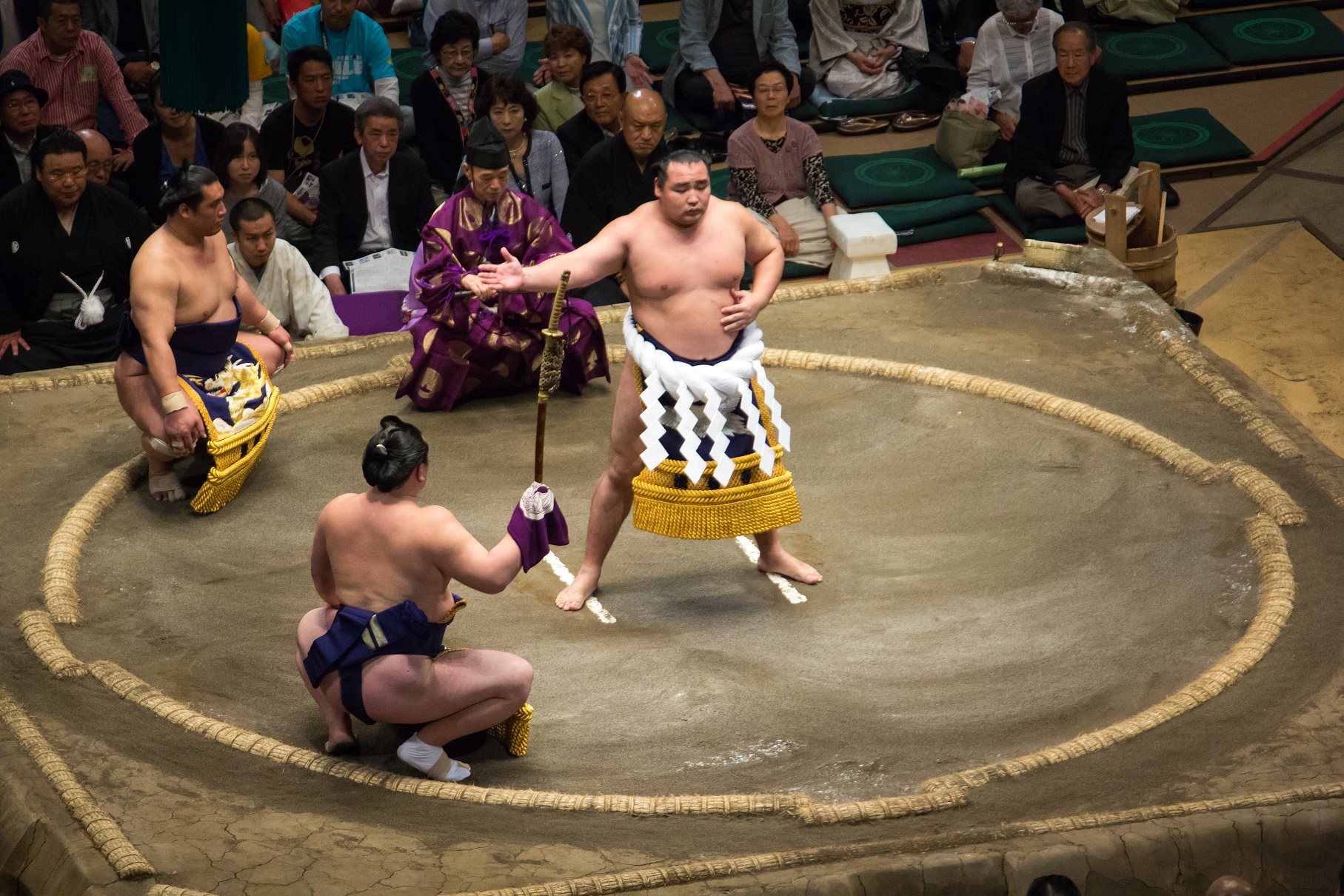 Mongolian youth is served by Terunofuji Haruo, who vaulted into handicapper's attention last March when, as a 23-year old, the sekiwake took down Hakaho for the first time in 36 bouts. In May he scored a stunning win in the Natsu basho and was immediately bumped to the rank of ozeki. In September at Tokyo, Terunofuji won his first eleven matches and was in command of the Aki basho but a knee injury hampered him in his latter matches. In January, he was forced to withdraw completely after five bouts with a broken collarbone and a left knee injury. Books are expecting a full recovery just two months later for the Osaka basho as they consider Terunofuji, along with his Isegahama stablemate Harumafuji, the top contenders to upset Hakuho. His odds are 4/1.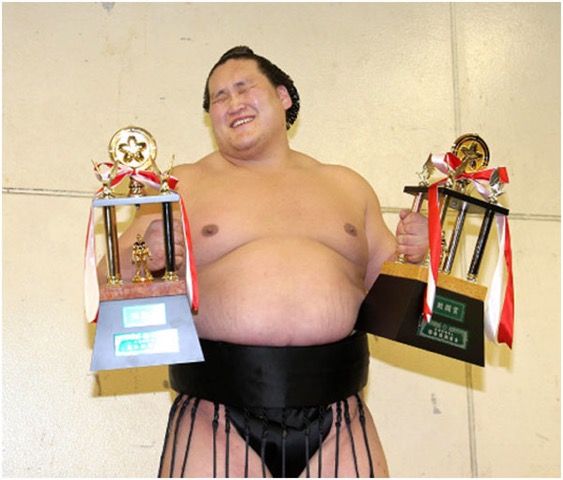 If Kotoshogiku is unable to conjure up his New Year's magic this time around, Japanese rooters will be casting their eyes to Kisenosato (8/1) and Goeido (14/1). Goeido has not won more than 9 bouts in a basho since being elevated to the level of ozeki in 2014. His 4-11 mark in the New Year event actually makes him a better candidate for demotion than champion. Bettors beware. Kisenosato has been extremely durable in his 12 years at the highest ranks of sumo wrestling. The ozeki has not missed a basho in that time and reliably cranks out between nine and eleven bout wins at every tournament. That has brought him runner-up laurels eight times but he has never rewarded his backers with a win.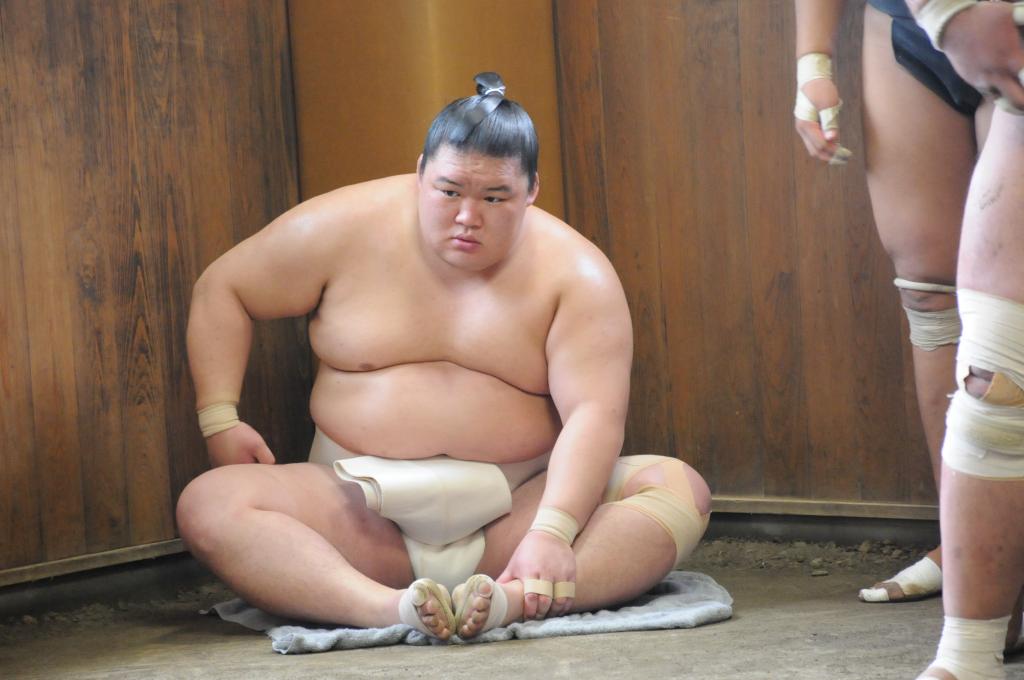 Events at recent bashos have yielded a few surprise winners but one has still not had to run far down the list of contenders to identify a winner. If a true longshot appears worth the price it might be in the ranks of the younger sumo wrestlers. Still just 22 years old, Ichinojō Takashi, from the humble Minato stable, has earned talk with Terunofuji as the sport's fastest up-and-comers. He is the first sumo wrestler to arrive in Japanese arenas from a nomadic Mongolian tribe. Last year in May he defeated Hakuho at the Natsu basho in May and generated buzz among punters. The young rikishi entered subsequent tournaments with odds as low as 14/1 but his performances did not warrant such confidence. In January at the Hatsu basho, he posted only a 2-13 mark. At Osaka, plungers can get Ichinojō at 50/1 and hope his recent efforts were just a matter of too many expectations and no misplaced judgment of his potential.