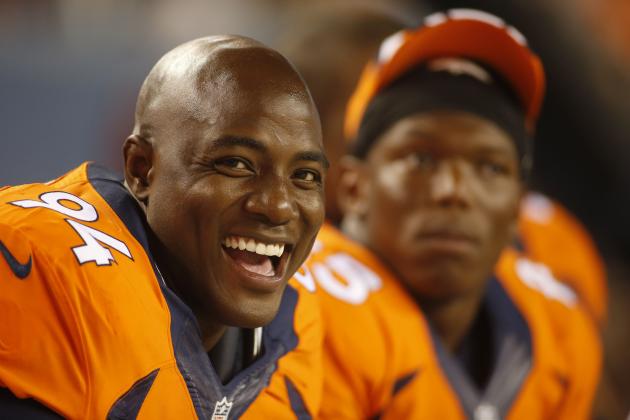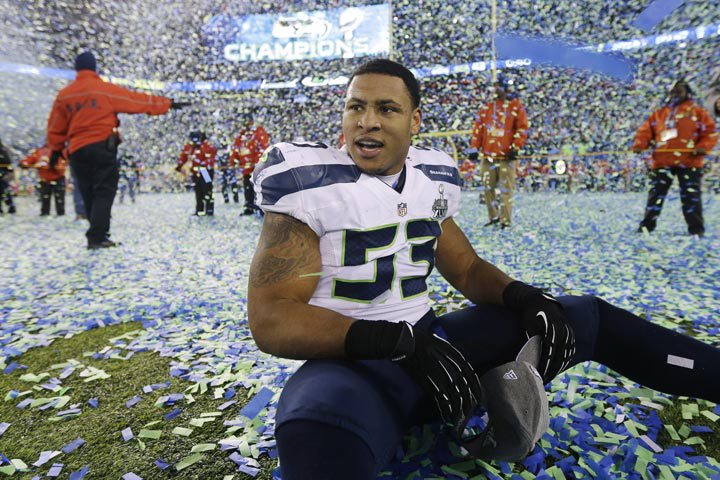 The 2014-15 NFL season has finally arrived!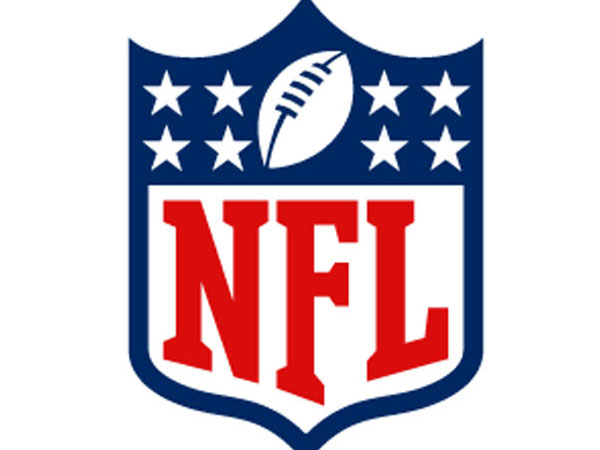 This year's campaign kicked off on September 4th with last year's Super Bowl champs, the Seattle Seahawks, winning decisively against the Green Bay Packers, winners of the 1st Super Bowl ever in 1967 and 4 Super Bowls overall, by a score of 36-16.
Falling behind early, the Seattle Seahawks got their act in gear during the 2nd quarter when QB Russell Wilson found a target in streaking WR Ricardo Lockette with a 33 yard touchdown pass. Workhorse RB Marshawn Lynch added insult to injury with his TD run later in the 2nd quarter to put the Seahawks ahead for good as they coasted to a 20 point margin win.
【NFL Opening Game「Seattle Seahawks vs. Green Bay Packers」Highlights】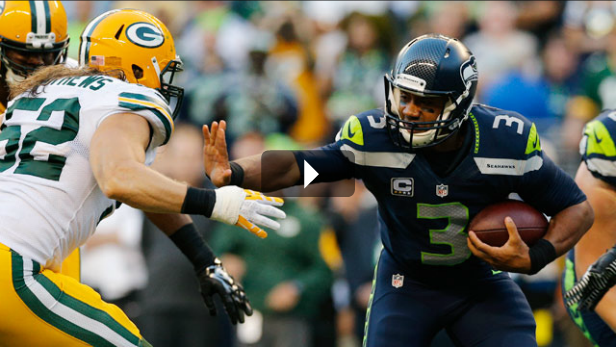 The Seahawks definitely silenced some doubters who thought that last year's championship run was a fluke with their strong performance here in Week #1. With a long season ahead, it's still anyone's guess as to who will be gracing the gridiron in Arizona for the 49th rendition of the Super Bowl.

Will the Seahawks be able to defend their title? If so, who will be their opponent? Peyton Manning's Denver Broncos? Let's see who the oddsmakers at Asian facing bookmaker「M88」have favored to take home the Vince Lombardi Trophy next February.
【2014-15 NFL Season Super Bowl Champion Odds】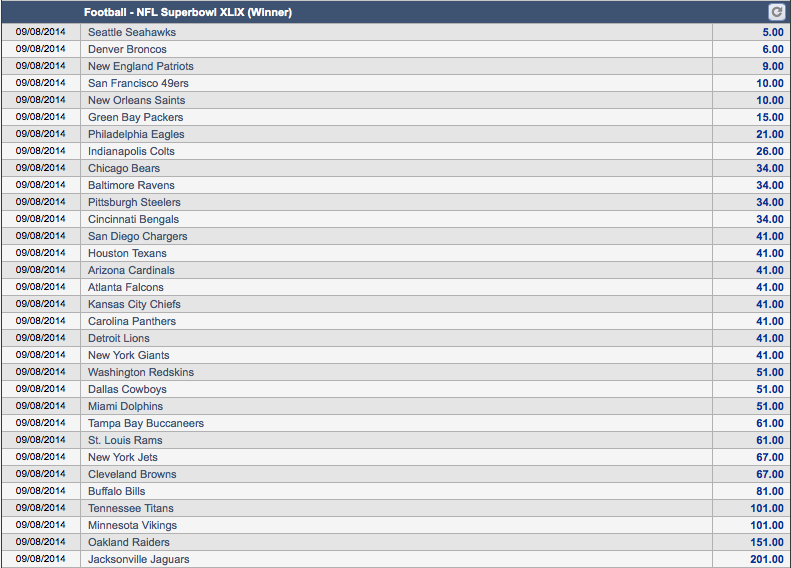 ※ Current Odds Date & Time: September 6, 2:00 p.m. (GMT)
I think it's safe to say that there aren't any surprises with the oddsmakers having Seattle as the favorite followed by Denver. But don't rule out the Patriots, 49ers, and the Saints come playoff time.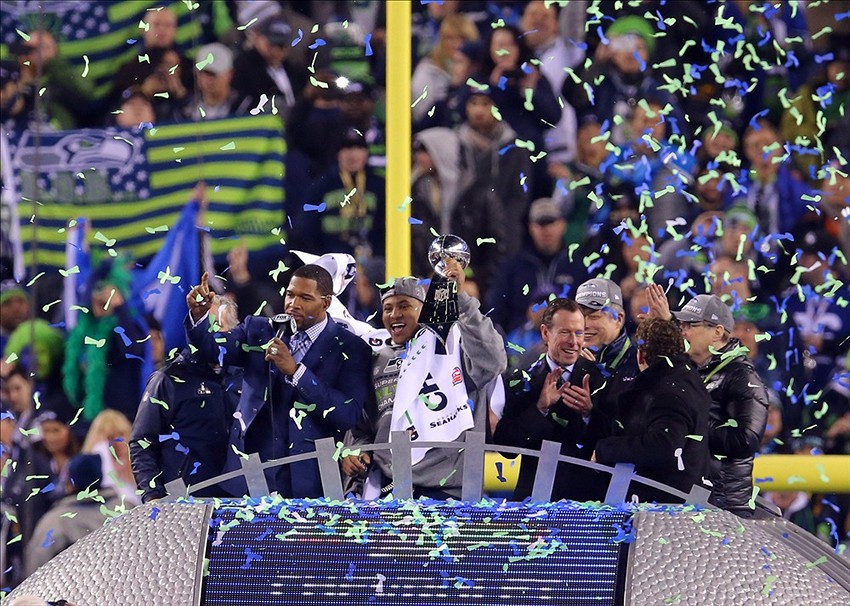 Finishing last year's season with a record of 13-3, the NFC West Division Seahawks proved their dominance when it mattered the most to claim their first ever Super Bowl title thanks in part to 3rd year pro QB Russell Wilson. Not only a pinpoint passer, Wilson's athleticism makes him a double threat on the ground as well causing him to manipulate opposing teams' defenses. Combined with explosive runner Lynch, Wilson and company pack a 1-2 knockout punch on offense. As intimidating as they can be on offense, the Seahawks are just as impressive (if not more) on defense with CB Richard Sherman as their cornerstone along with last year's Super Bowl MVP Malcolm Smith and safety Earl Thomas making up the team's defensive core.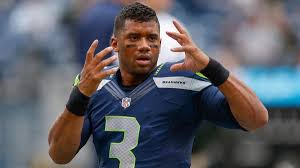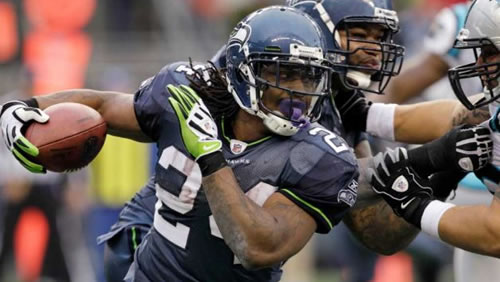 Just like the Seahawks, the AFC West Division Denver Broncos finished last year's regular season with an identical 13-3 record on their way to the Super Bowl. With 17 years experience at the QB helm, Denver's Peyton Manning is looking better than ever to get his team not only back to the Super Bowl in consecutive seasons but to win it all this time around. Breaking league records for passing yardage and TDs thrown last year, Manning is ready to up his game this season to bask in all the glory come February in Arizona. A juggernaut on offense, the Denver Broncos were active this offseason in acquiring DE DeMarcus Ware in order to bolster their defensive side to complement their arsenal on offense. Will Ware prove to be the integral piece for the Broncos that was missing from last year's team? Only time will tell…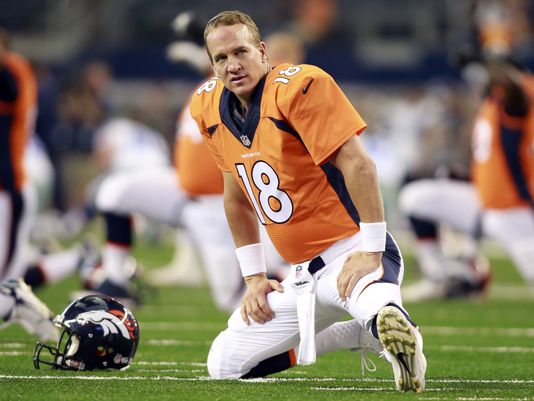 =
With Seattle and Denver the clear favorites to represent the NFC and AFC respectively in the Super Bowl, one can't deny that AFC East Division's New England Patriots with a record of 12-4 last year are going to give Denver a run for their money. With top NFL QB Tom Brady at the helm for another season, expectations are high for the team's set of WRs to have breakout seasons. In the NFC, it's Seattle's division rival, the San Francisco 49ers with a record of 12-4 last year, looking to battle Seattle once again for top spot not only in the West Division but for bragging rights in the entire NFC. With San Fran's offensive threat consisting of athletic QB Colin Kaepernick, WR Anquan Boldin and TE Vernon Davis, opposing defenses are going to have their hands full for sure this season.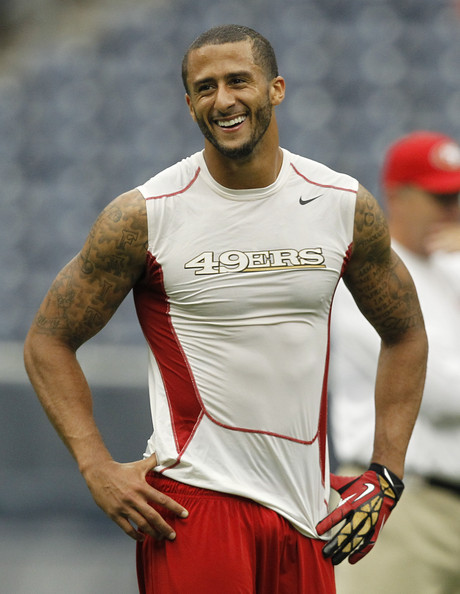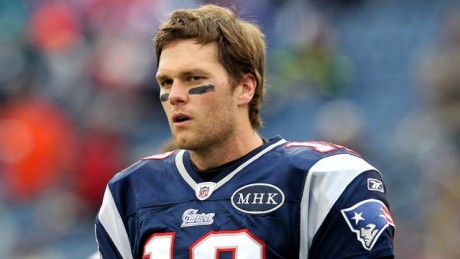 With the rest of the teams set to kickoff their 2014-15 seasons in Week #1 in the next 48 hours, what are your predictions for the outcomes of this weekend's games? Before you finalize your picks, let's take a look at the NFL lines of "reduced juice" European facing online bookmaker「Pinnacle Sports」.
【NFL Week #1 Odds】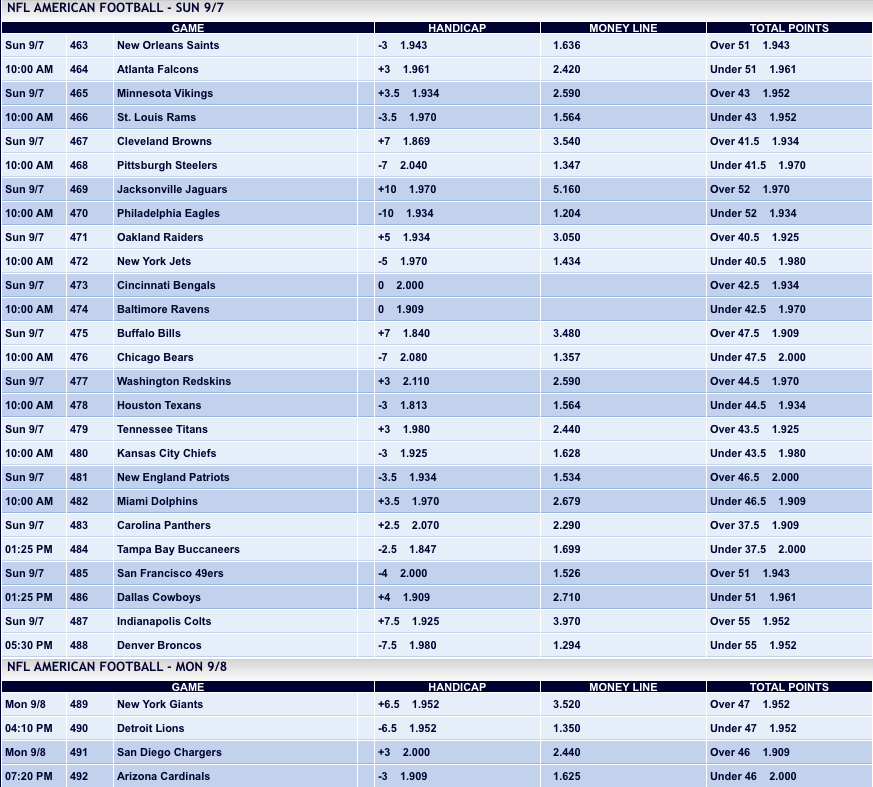 ※ Current Odds Date & Time: September 6, 9:00 a.m. (GMT)
Now that the NFL season is finally upon us, who are you placing your money on this weekend?