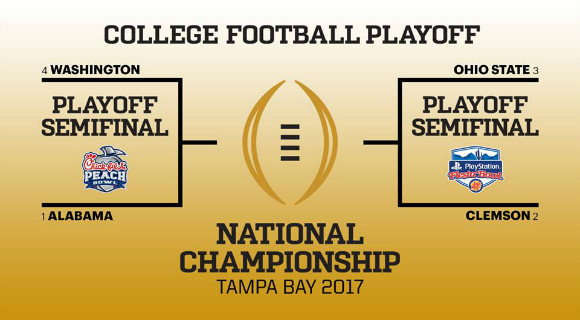 Bettors on the 2017 College Football Playoff National Championship were handed a small pre-Christmas gift from the selection committee – teams with a playoff history. Even though the playoffs for college football's big boys is only in its third year, three of the four teams, and coaches, have already battled in the playoffs and faced each other in so doing.
To cull the 128 possible teams to just four, the committee had to include one team that not only did not win its conference title but did not win its division title and missed out on playing in the conference title game altogether. Another team was crowbarred into the field without a signature win and with one of the weakest non-conference schedules in the nation.
【2016-17 NCAA Football National Championship Winner Odds】



※ Current Odds Date & Time: December 18, 11:00 p.m. (GMT)
There was absolutely no debate as to what team would be seeded number one – the Alabama Crimson Tide. Since Nick Saban came to Tuscaloosa a decade ago, the University of Alabama has won four of the last seven national titles, including last year's when they outscored the Clemson Tigers in the championship game, 45-40. Saban lost a slew of players in key positions to graduation from that team including Heisman Trophy winning running back Derrick Henry and starting quarterback Jake Coker.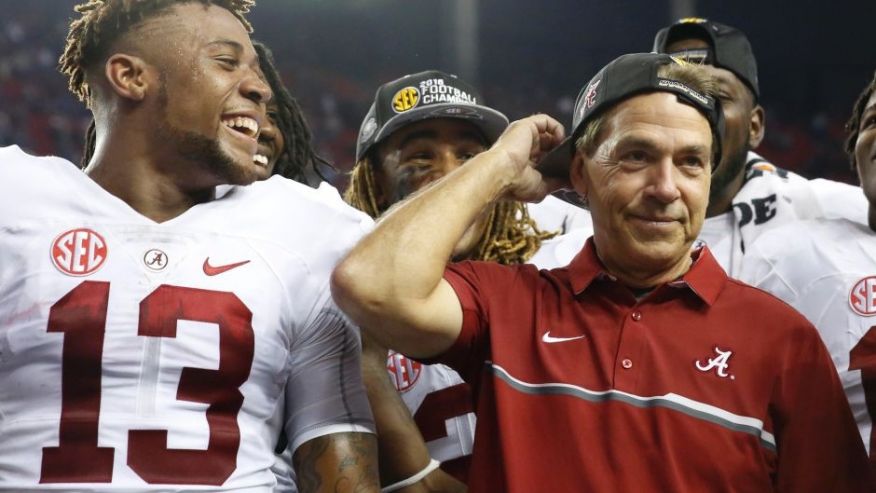 So for 2017, the 65-year old Saban did something he had never done before – put a true freshman quarterback at the controls of his well-oiled football machine. Jalen Hurts, a high school phenom from Texas, has completed over 60 percent of his passes and been among the nation's leaders in rushing from the quarterback position. The Tide has rolled to a 13-0 record with its only scare coming way back in September when they fell behind to rival Mississippi 24-3 on the road in Oxford in the second quarter. Hurts then sparked a 45-6 run that overwhelmed the Rebels.
Even with the heroics from their young quarterback, the Crimson Tide are the rare college football team that wins with an intimidating defense. Despite losing four starters to the NFL before the season (all drafted in the second round), Alabama has allowed a team to score more than one touchdown in only four games all year. Saban's bunch has been so dominant, punters will find no value betting on Alabama to complete a perfect 15-0 season; Sportsbook Bovada is offering short title odds of -230 on the Tide.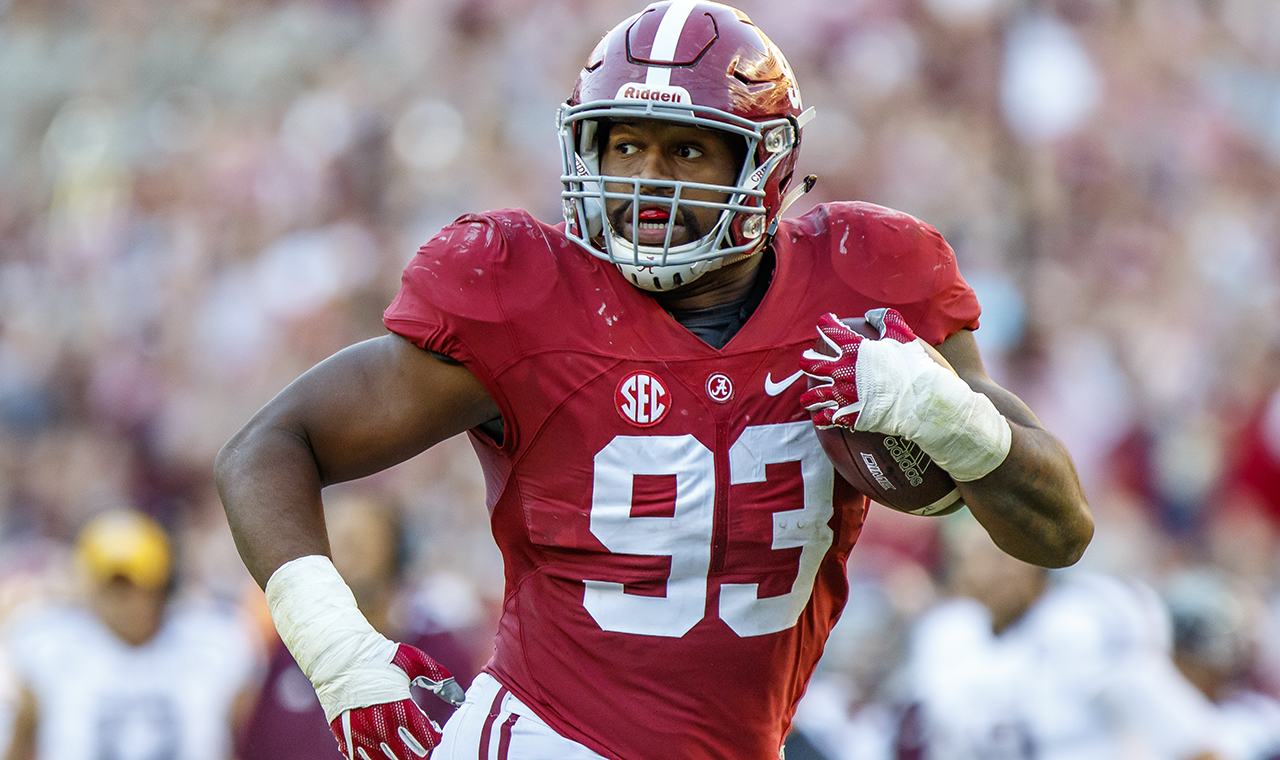 Gamblers looking to make the case against Alabama can clutch such straws as talk has been percolating that this is the greatest college football team of all time. That talk followed Kentucky's basketball team into the playoffs a couple of years ago and the Wildcats lost. For something more tangible, handicappers can point to the fact that Alabama has yet to face a potent, quick-strike offense like that of first round opponent Washington.
The Huskies won the Pacific 12 Conference with an overall mark of 12-1 but were the recipients of an unusually down year for the conference. There slate of non-conference opponents included lightly regarded Rutgers, Idaho and Portland State. Despite scoring over 40 points ten times, Washington was not considered a strong candidate to join the playoff field until dispatching the Colorado Buffaloes in the Pac-12 Championship Game in convincing fashion, 41-10.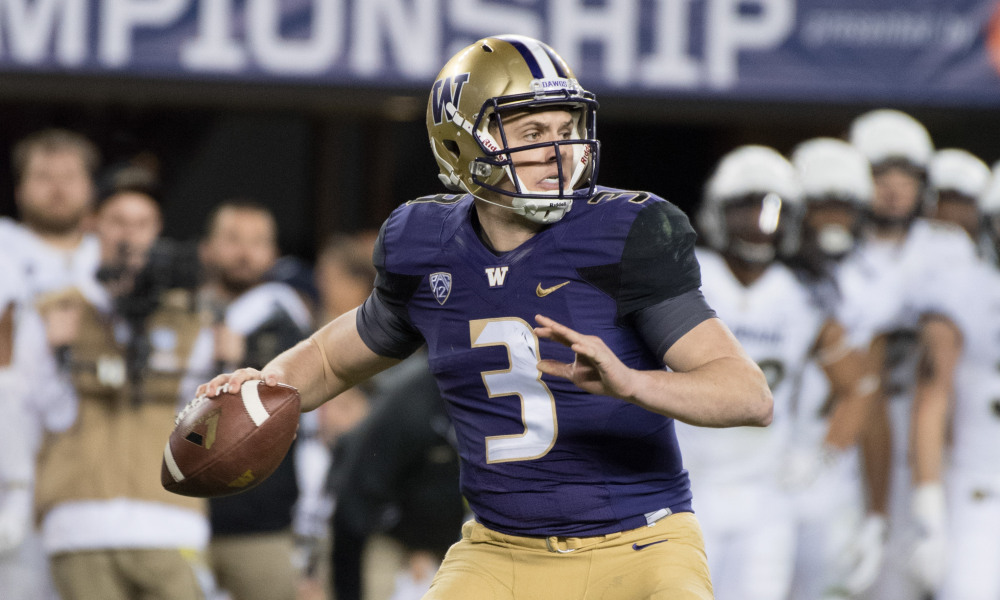 That was Washington's first conference title since 2000 and the rebuilding program under third-year coach Chris Petersen is ahead of schedule. Washington has been installed as a 15-point underdog in its first round game against Alabama and bettors will be dealing with two indelible images in deciding to back the Huskies. One is Petersen's imaginative game plan to slay big favorite Oklahoma as coach of the Boise State Broncos in the 2007 Fiesta Bowl. That's the positive side.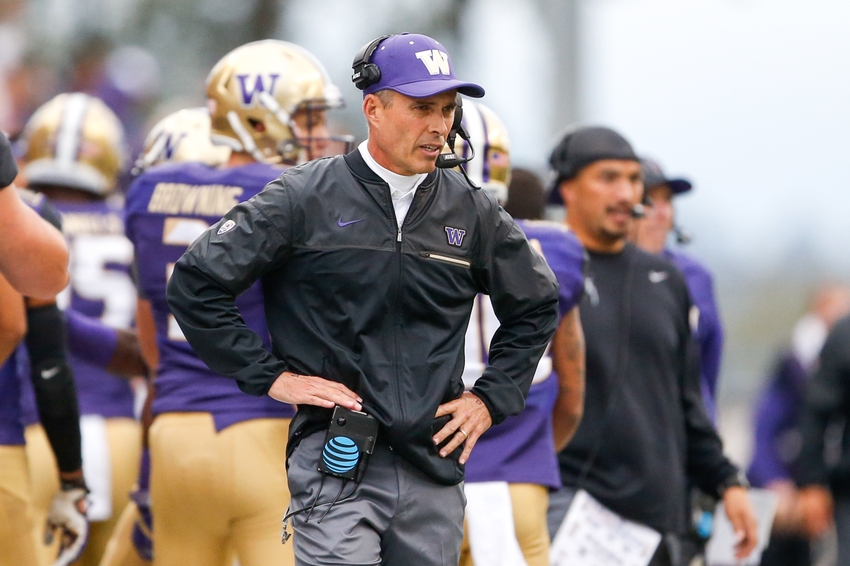 On the negative side, Washington doubters need only look back to November of this year when the Huskies were dominated on both sides of the ball in a 26-13 loss to Southern California as nine-point favorites on their home turf. Sophomore quarterback Jake Browning was completely ineffectual and the score was not even that close. For those who like to handicap using common opponents, Alabama obliterated Southern Cal 52-6 this year. Granted, that was in the season opener and USC may have been the best team in the country not named Alabama when it dismantled the Huskies but it will take a strong heart to bet on Washington.
For good vibes in looking for an upset of Alabama, consider the Ohio State Buckeyes. Urban Meyer led Ohio State to the first playoff championship in 2015, beating a favored Alabama team 42-35 in the Sugar Bowl semi-finals. This year's version of the Buckeyes is young and, like Washington, a bit ahead of schedule. Their only loss was against Penn State in Happy Valley, 24-21. Ohio State entered that game as a 17.5-point favorite and dominated play until a blocked punt helped overturn the Buckeyes season. Ohio State ended up in a three-way tie that favored Penn State and so sat home for the conference championship.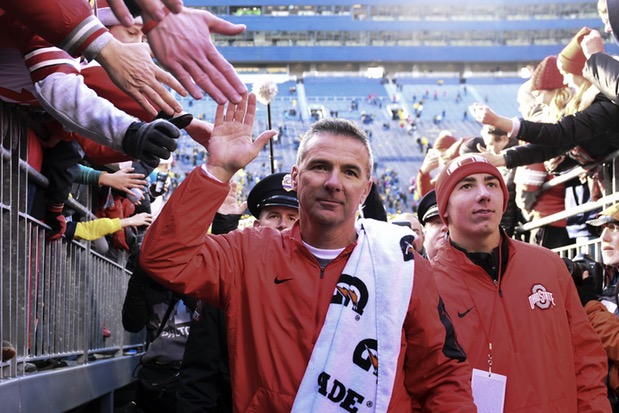 Nonetheless, Ohio State's 11-1 record in a surprisingly tough Big Ten Conference earned them a return to the national playoffs as the number two seed. Still, Ohio State's offense behind junior J.T. Barrett looked sluggish many times during the year. Barrett passed for 2,428 yards, ran for 847 and accounted for 33 touchdowns – all fine numbers and all considerably below his freshman year totals two years ago.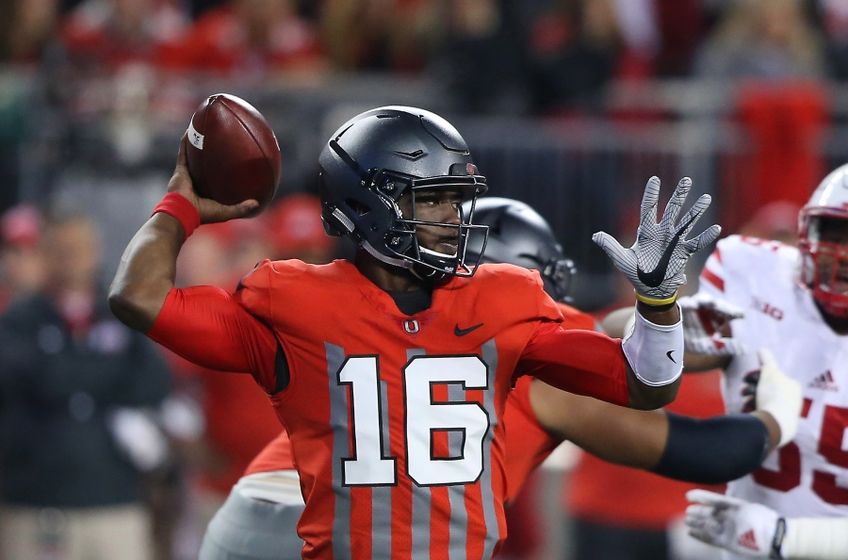 Ohio State has been made a three-point favorite against Clemson in the Fiesta Bowl semi-final. Almost everything that can be said about the Buckeyes can be said for the Tigers as they seek a return to the national championship game. Clemson won the Atlantic Coast Conference championship but was inconsistent on defense, giving up over 34 points four times. Incandescent quarterback Deshaun Watson was a finalist for the Heisman this year in his junior season but struggled at times and did not equal his performance as a sophomore when he won the Davey O'Brien Award as the best quarterback in the country.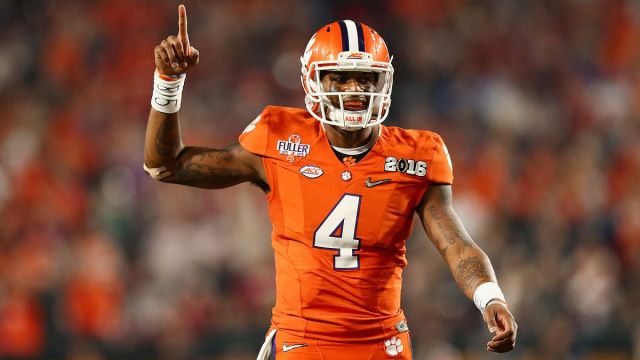 There is not much to choose between the two programs. Give a nod to Ohio State in coaching and defense and Clemson in offense and quarterback. Ohio State's past success against Alabama may be the only reason the Buckeyes are +500 to win the national title and the Tigers are +550.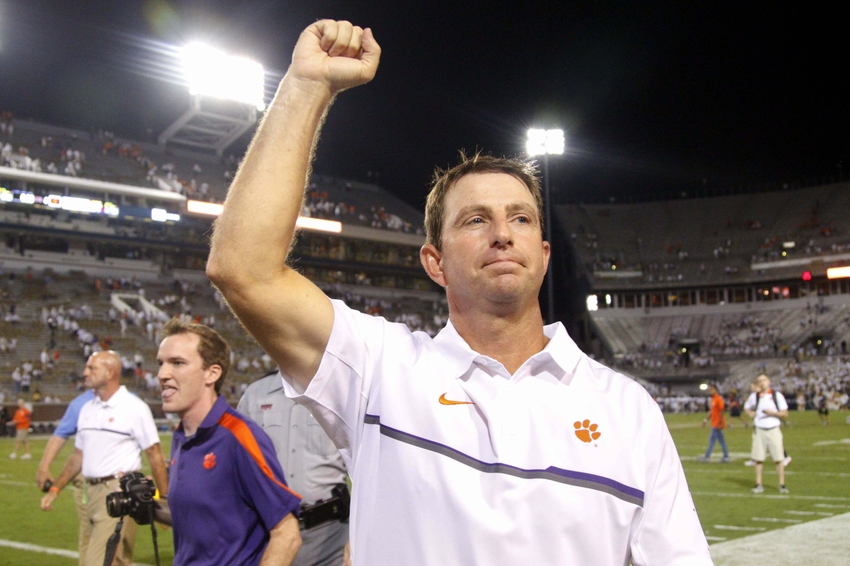 Save