Despite some delays, college football was able to kickoff and the season seems to be unfolding without any major issues.
Earlier in 2020, the NCAA canceled March Madness, ending the 2020 campaign and a chance to crown a basketball champion. Fortunately for college basketball fans and programs, the end of November is scheduled for tip-off. Some teams are projected to be powerhouses again, while other teams are making their case to be college basketball's next national champion. Many teams compete, but only one team will be crowned champion in 2021.

※ Current Odds Date & Time: October 31st, 2:30 P.M. (EST)
Online bookmaker 10Bet has Gonzaga, Baylor and Villanova at +900 to win the NCAA championship.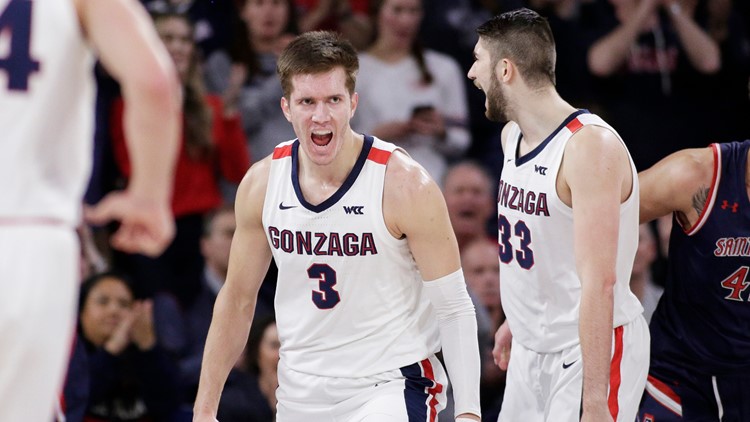 While it may be too early to predict an NCAA basketball champion for 2021, odds are out and it's a three-way tie for best odds. Gonzaga, Baylor, and Villanova all clock in at +900 to win in 2021, owning better odds than perennial powerhouses Duke, Kentucky, and Virginia, who are all listed at +1200.
Teams that have competed and done well at the NCAA tournament but have fallen short are also receiving love. Iowa has never won an NCAA championship but are listed at +1100. For a team that has reached the Final Four just three times in program history, they are receiving generous love from the bookmakers.
Wisconsin is another program expected to do damage in 2021, although an NCAA championship may be a tad out of reach. The Badgers are listed at +2000 to win in 2021. Wisconsin is a regular participant in March Madness, last reaching the national final in 2015.
It may be too soon to predict any potential NCAA champion, but the heavy hitters are easy to identify. It will be interesting to see if the odds change between now and tip-off, which is scheduled for November 25th.