Sunday will mark the end of the season for the NFL. Two teams remain as the Kansas City Chiefs and San Francisco 49ers duke it out in hopes of winning the Super Bowl.
The holy grail of football, the Kansas City Chiefs have waited a long time for another shot at winning the Super Bowl. Meanwhile, the 49ers recently reached the Super Bowl in 2012 and last won the Lombardi Trophy in 1994. While the two teams should provide a spectacle on the gridiron, I am looking forward to the battle between the opposing QBs – Patrick Mahomes and Jimmy Garoppolo.

 Current Odds Date & Time: January 30th, 1:30 P.M. (EST)
Online bookmaker SportsBetting has Garoppolo at -185 to throw the first interception.

The 49ers and Chiefs had two of the top offenses in the NFL this season. San Francisco was ranked 2nd in offense while Kansas City was ranked 5th in the NFL.
As for Mahomes and Garoppolo, the pair had a season of success on their own.
Mahomes managed to toss 26 touchdowns and only 5 interceptions. He also threw for over 4000 yards. Garoppolo slung his way to 27 touchdowns and just under 4000 passing yards. Sunday will feature two of the best QBs in the league.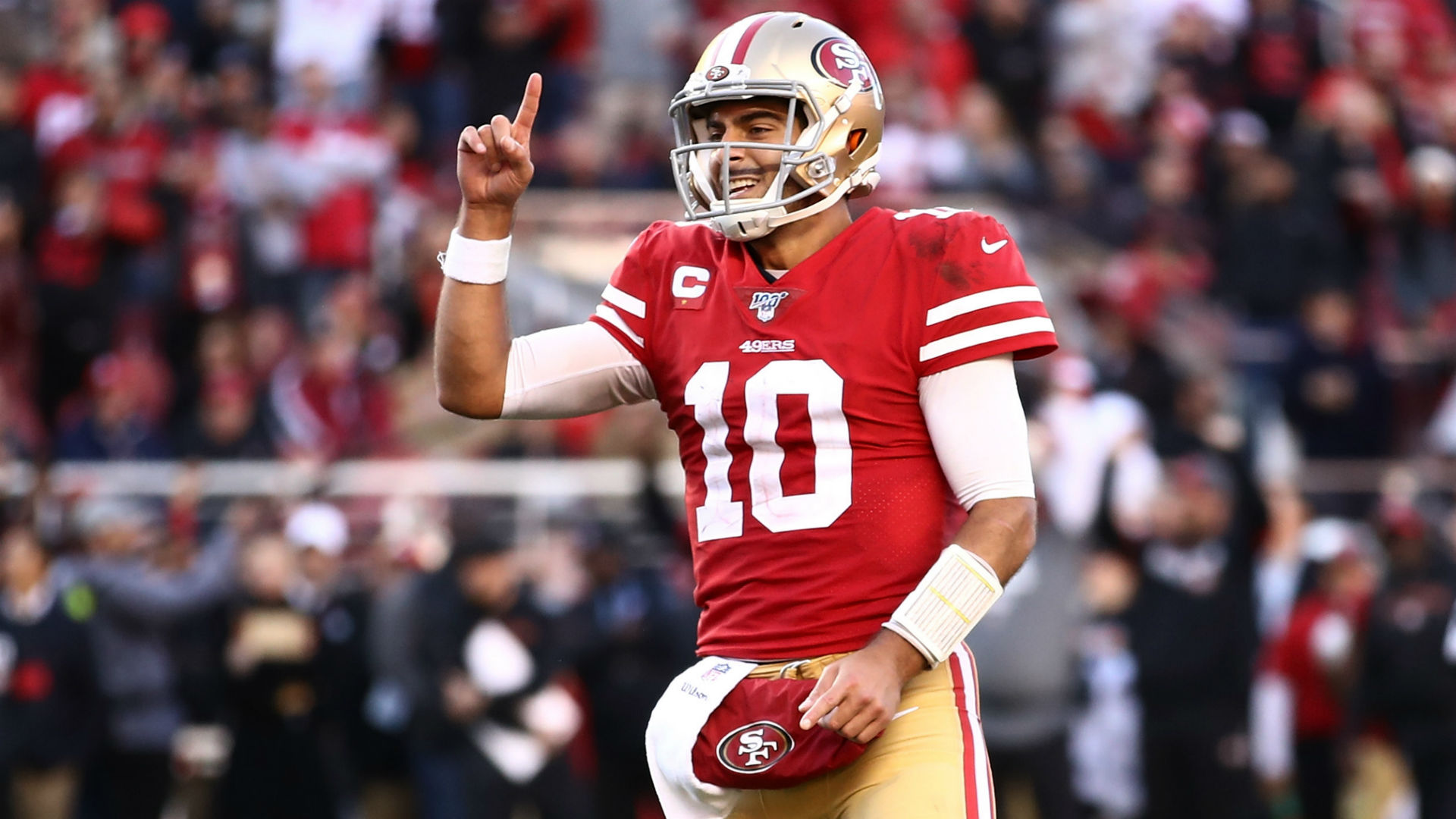 Bookmaker SportsBetting has several betting options that pit Mahomes vs. Garoppolo. One of my favorites is which player will toss the first interception. Mahomes is listed at +160 to not throw the first interception.
This is a huge prop bet because if an interception is thrown early in the game, it could set the tone for the remainder of the Super Bowl. Check out all of SportsBetting's prop bets because there is so much to take in, not only about Mahomes and Garoppolo.