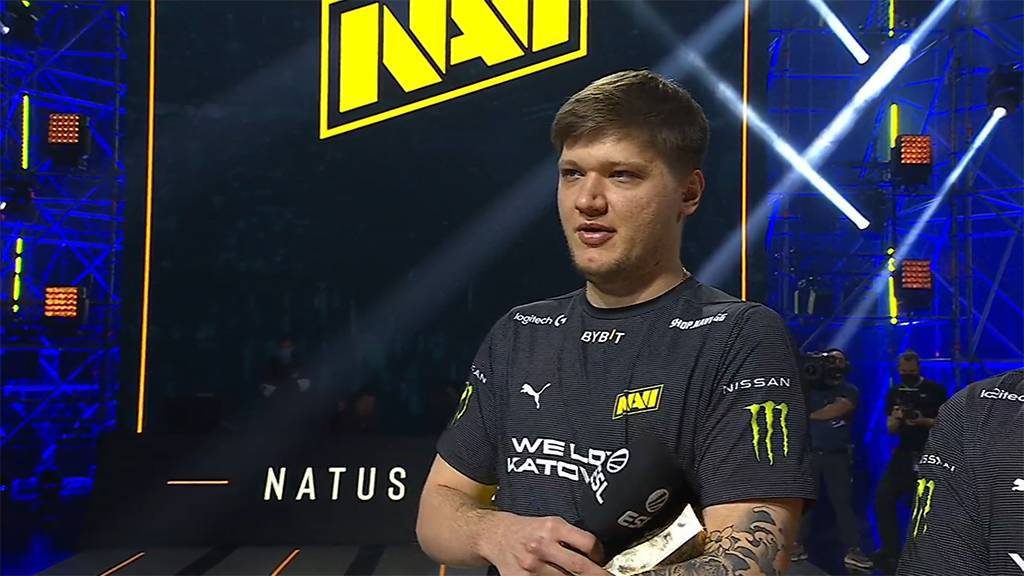 The Navi CS:GO boys have stabilized a bit after star fragger electronic's move to the igl position with sdy coming into the roster. It looks like the team is poised to easily come out on top against their group B opponents. 

bet365 has Navi qualifying at 1.12 odds, which is very low but with enough justification as they currently sit in second place on the hltv rankings just behind their 2022 rival FaZe clan. New look Vitality is a close second priced at 1.18.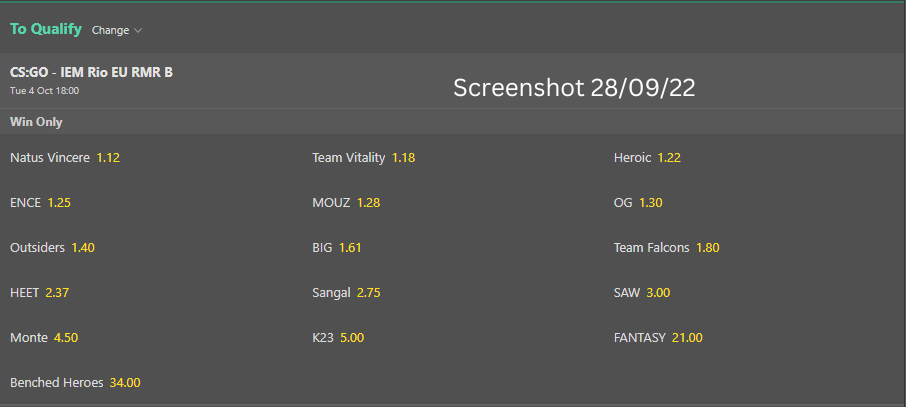 ※ Current Odds Date & Time: September 28th, 11:00 A.M. (EST)
Navi is a bit out of sync though. They barely made it out of their ESL Pro League 16 group with a standing of 2-3 that tied them with Team Spirit and NiP. S1mple's performance has not been on par with his usual hyper-carry mode. 
Vitality, on the other hand, has been looking solid since the beginning of the second half. Former Ence star rifler Spinx is definitely the x-factor here in propelling Team Vitality of late. The team struggled heavily after going international when they brought in Danish dynamic duo Dupreeh and Magisk from the legendary Astralis roster so Spinx coming on has brought in a breath of fresh air for the team.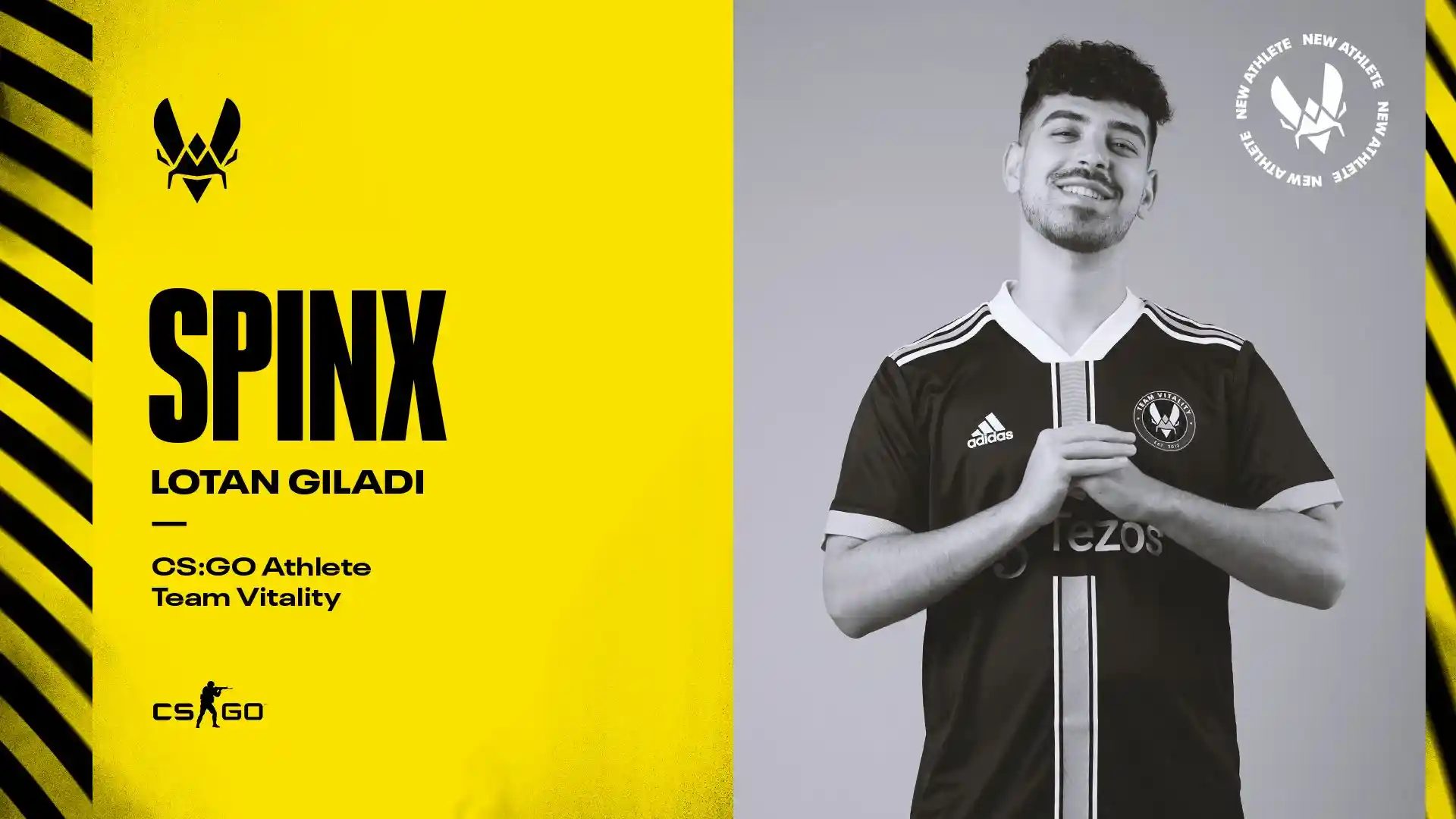 Plenty of teams in Group B have gone through changes and reshuffling in the last couple of months. Ence, who parted ways with rifler Spinx and awper Hades, brought in Sunpayus from the Spanish squad Movistar Riders along with Valde, who has been a free agent for quite some time until getting picked up by the team. Heroic also replaced Refrezh with another Danish stand out Jabbi though the change has yet to bear them the results they are looking for. 
Meanwhile, MOUZ benched Bymas to make way for Xertion, who originally played for the roster's academy team. A very sudden and controversial change as Bymas has been part of the squad for over two years. The change proved effective though as MOUZ are firing on all cylinders owning their EPL Group with a 4-1 standing.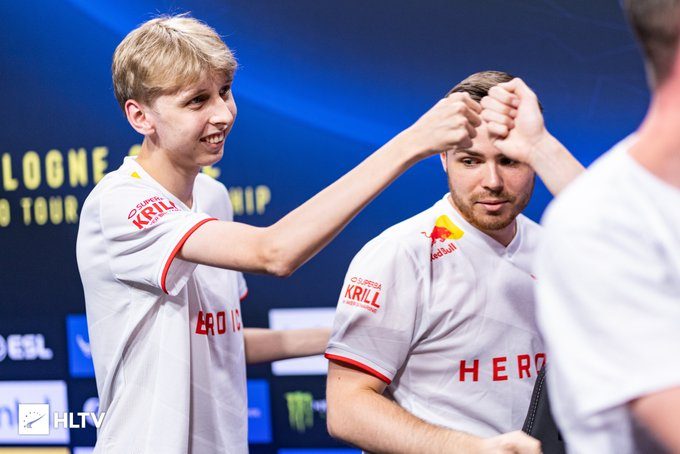 OG, Outsiders, and BIG are also vying for a slot at the majors. Outsiders added n0rb3r7 and fame, who pair really well with awper and igl Jame. The fame-Jame combo has been winning rounds for their team. OG added Degster to replace Mantuu on the big green duty and so far it has been a good move as Degster has brought in an insane amount of impact and firepower. 
The IEM Rio Europe RMR Group B will be a brutal sixteen team Swiss format, which requires at least three wins to qualify and three losses to be eliminated. 
Will Navi find their form in time for the Major qualifier or will they barely scrape through again this time around with others winning over them?