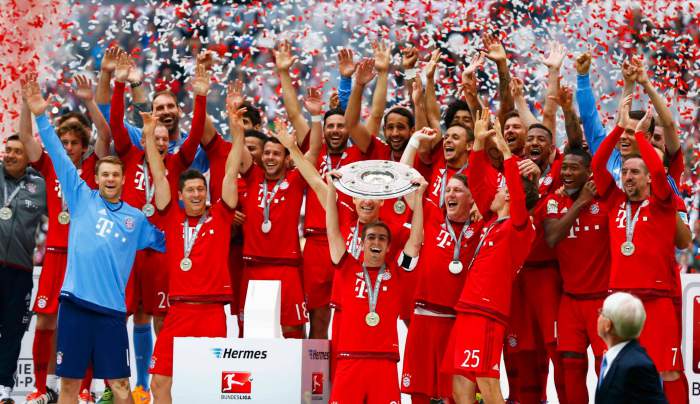 The 2016/2017 Bundesliga season is all set to get underway in just a few more days time and already bookmakers from around the globe have started predicting which one of the German giants will end up on top of the pile ahead of the remaining 17 sides.
Will Bayern Munich be able to keep their stranglehold on the Bundesliga title by lifting their fifth successive championship? Or will their number one contenders in Borussia Dortmund finally bring back the glory days of Jurgen Klopp's era?
【2016-17 Bundesliga Outright Winner & Top 4 Finish Odds】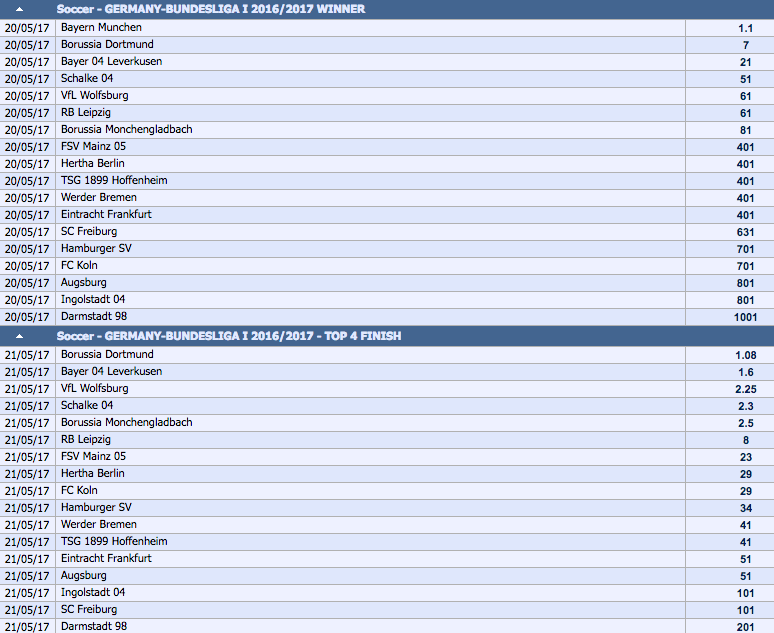 ※ Current Odds Date & Time: August 17, 3:00 a.m. (GMT)
Bayern Munich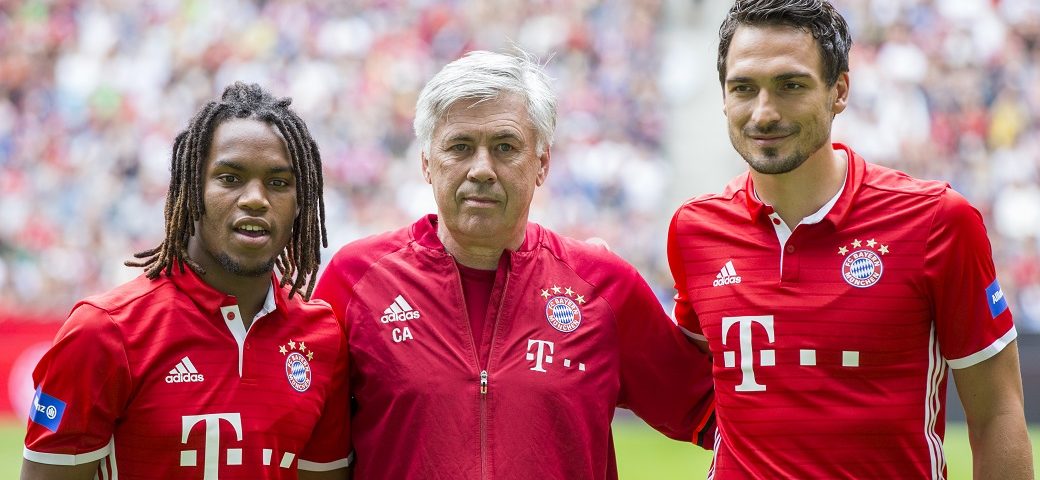 Unsurprisingly, Bayern Munich are firm favourites to win their fifth consecutive Bundesliga title after what was an imperious campaign last time round. The Bavarians however have just had a change in management but the appointment of Carlo Ancelotti to replace the departing Pep Guardiola is not being seen as a major hurdle in the chase to hold on to the title.
Former Real Madrid and AC Milan boss Ancelotti has not, however, made wholesale changes to the squad that he inherited from his glorious predecessor. Benfica's Renato Sanches and Dortmund's Mats Hummels are the only additions that have been made to the squad. Sanches and Hummels were signed for almost the same transfer fees of around 35 million euros a piece for two of the biggest stars in the modern game.
In terms of departures, the Bavarian giants decided to make the services of German golden boy Mario Gotze redundant after he fell down the pecking order due to the stupendous form of Douglas Costa and Thomas Muller. Gotze was sold back to Dortmund for around 22 million euros in one of the very few instances where players moved to Signal Iduna Park from Allianz Arena. Bayern also sold fringe players Pierre-Emile Hojbjerg to Premier League side Southampton and fellow midfielder Sebastian Rode to Dortmund. Moroccon centre-half Mehdi Benatia was also loaned out to Italian side Juventus.

In spite of the sale of quite a few players, the Bavarians already have a firm backbone in place. Carlo Ancelotti's side never really needed an overhaul and it's no doubt that they are being hotly tipped courtesy of online bookmaker M88 to go all the way once again over the 34 games of the gruelling German league campaign.
Last Season Finish: 1st
Outright Odds: 1.10
Borussia Dortmund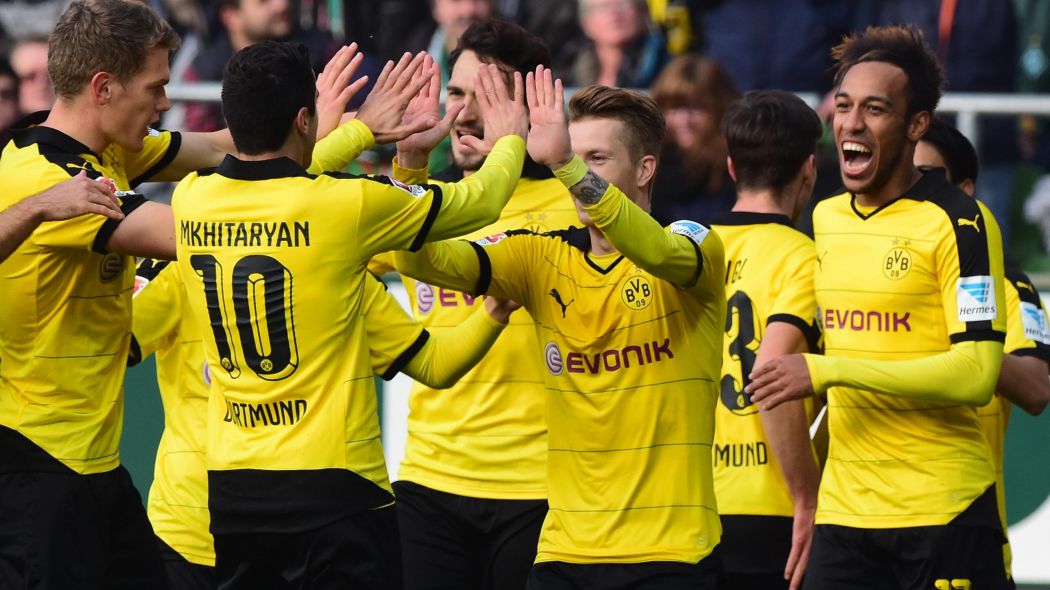 Borussia Dortmund, unsurprisingly again, is being seen as the only real rivals to the reigning champions. The Bundesliga has effectively been a two-horse race since the turn of the decade and pundits and bookmakers are positive that the trend will continue over the course of this season as well.
Borussia Dortmund's future was thrown into doubt after Jurgen Klopp's departure one year ago following a dismal season in charge. However, any concerns that Dortmund fans had were easily laid to rest following the seamless transition that Thomas Tuchel made. The former Mainz boss guided Dortmund to an impressive second-place finish in the Bundesliga after taking the title race almost down to the wire.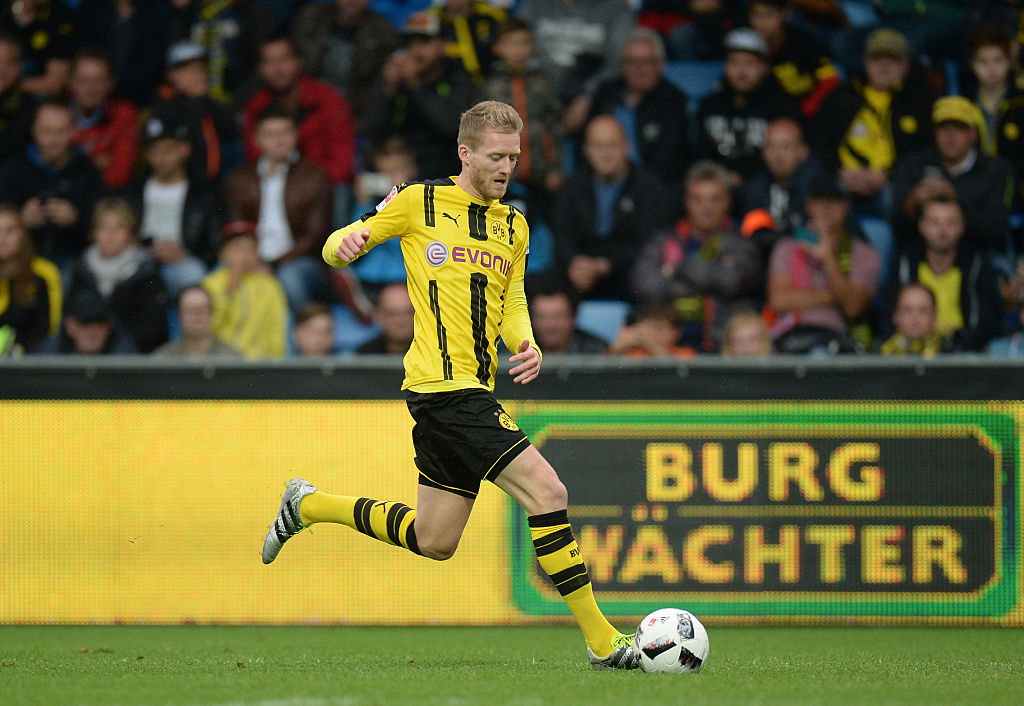 This season Die Borussen have regrouped really well after making a host of big name signings. Andre Schurrle became their biggest signing of the summer after his 30 million euro move from Wolfsburg. French Ligue 1 pair Ousmane Dembele and Raphael Guerreiro were brought in from Stade-Rennes and FC Lorient respectively for pretty hefty transfer fees. Sebastian Rode was another commendable signing as the defensive midfielder was brought in from Bayern Munich for around 12 million euros. But the biggest signing of Borussia Dortmund's summer was the seemingly improbable capture of Mario Gotze for just 22 million euros from Bayern Munich. It's not often that you see Dortmund stealing one of Bayern's stars but after falling down the pecking order at the Allianz Arena, a move back home seemed to be the safest bet for one of the nation's biggest stars.
On the departure front, the sales of Henrikh Mkhitaryan, Ilkay Gundogan, Jakub Blaszczykowski and finally, captain Mats Hummels, has meant that a noticeable part of the team's backbone has gone missing. Despite these notable departures, a lot is expected from Tuchel and his team over the course of the coming season and the entire footballing community would be really shocked if they were to finish any less than second.
Last Season Finish: 2nd
Outright Odds: 7.00
Bayer Leverkusen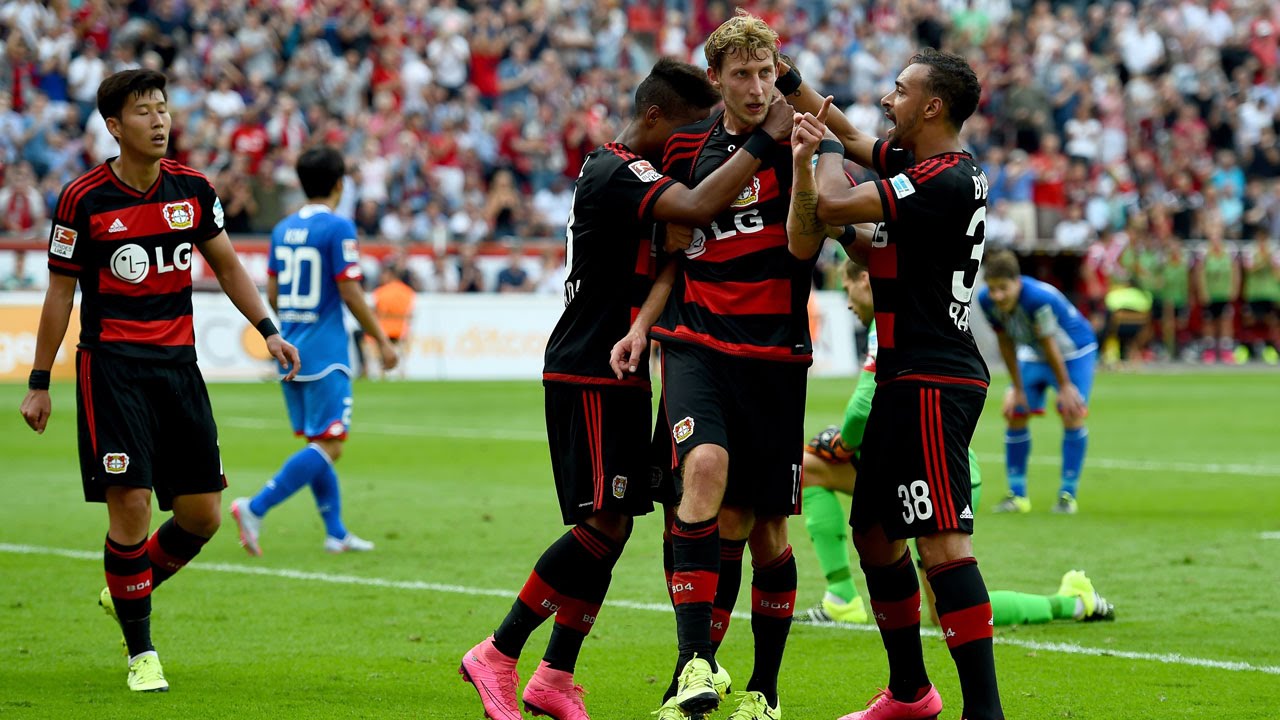 The only other side deemed worthy of rivalling the mighty duopoly of Bayern Munich and Borussia Dortmund is Bayer Leverkusen. Such has been the predictability of the Bundesliga for the last couple of decades; last season's top three finishers are being automatically predicted to hold on to their league places from the last season. Sportsbook M88 has given Leverkusen a 21.00 chance to win the Bundesliga but even a casual follower of European football will know that there is barely any substance to this sooth.
Leverkusen has had a steady summer where they lost only one notable name from their squad. Cristoph Kramer is that one name as he was signed by Borussia Monchengladbach for 15 million euros to make up for the sale of Granit Xhaka to Arsenal. Jonas Meffert was the only other noteworthy departure as he was sold to SC Freiburg.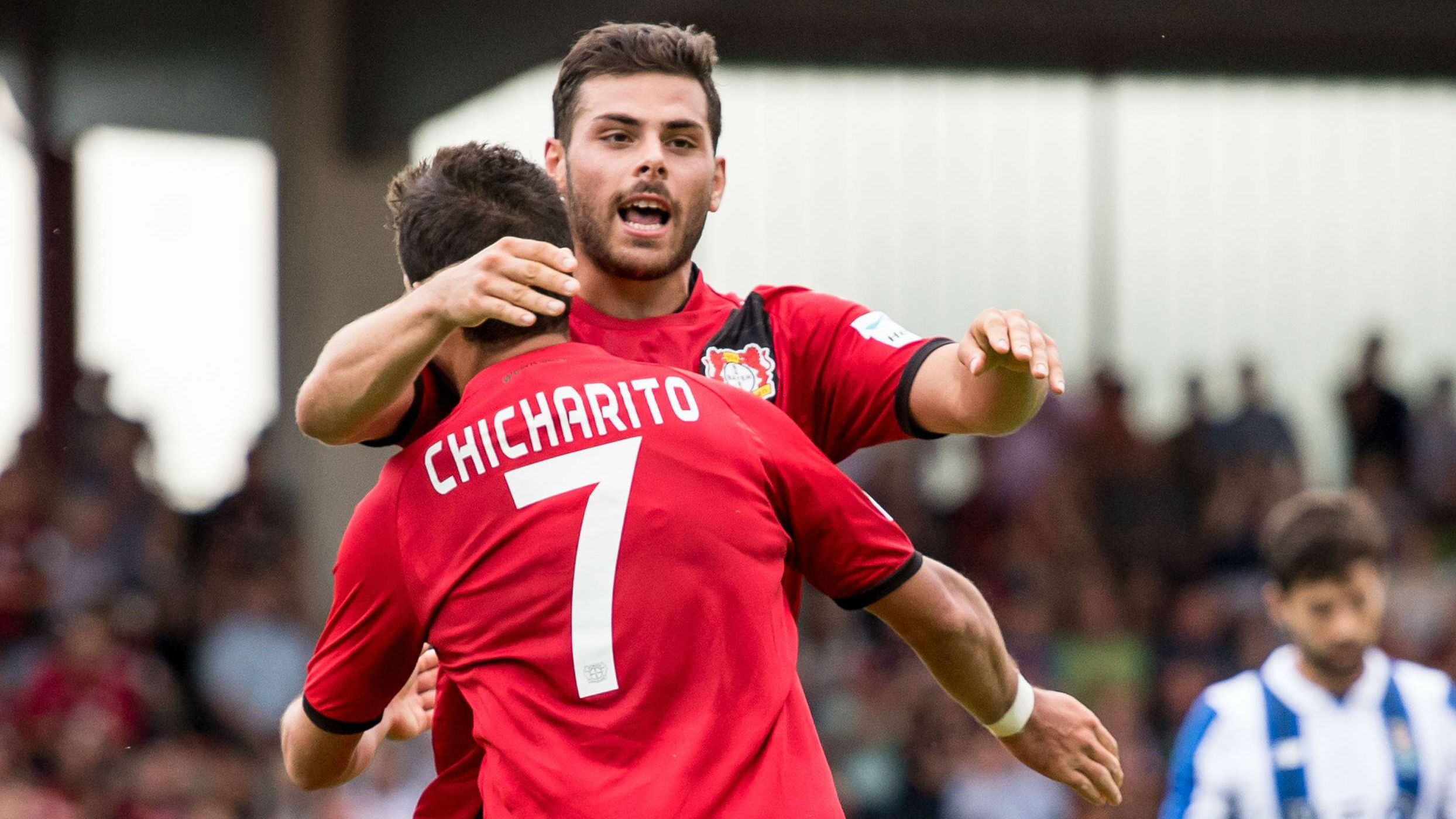 On the flipside, Leverkusen has bought well after making a statement of intent with their 20 millon euro signing of Kevin Volland. The 24-year-old German forward notched up an impressive 18 assists and 18 goals over the last two seasons while plying his trade with TSG Hoffenheim. Big things are expected from the young man as he finally 'comes of age' in the Bundesliga. Other than Volland, Julian Baumgartlinger, Danny da Costa and Ramazan Ozcan were a few other significant additions that were made to the Leverkusen ranks over the summer.
Roger Schmidt deserves praise for the work that he has done at the Bay Arena and another good season is expected from his side once again. Also, the success of Leverkusen's summer lies not in the fact that the club did not sign too many players, but in the fact that they did not lose any of their major stars. Steffan Keisling, Javier Hernandez, Karim Bellarabi, Hakan Calhanoglu, Lars Bender, Julian Brandt, Jonathan Tah and the rest of the Leverkusen squad's spine remain intact. This point combined with Schmidt's tactical prowess should go a long way in securing a good finish for Bayer in the upcoming Bundesliga season.
Last Season Finish: 3rd
Outright Odds: 21.00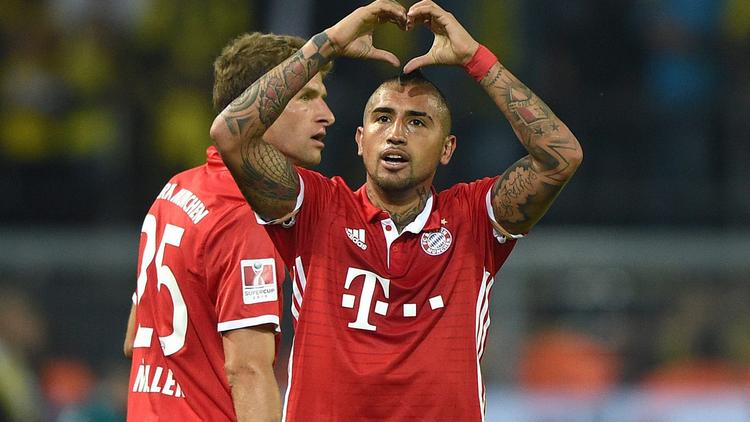 Save