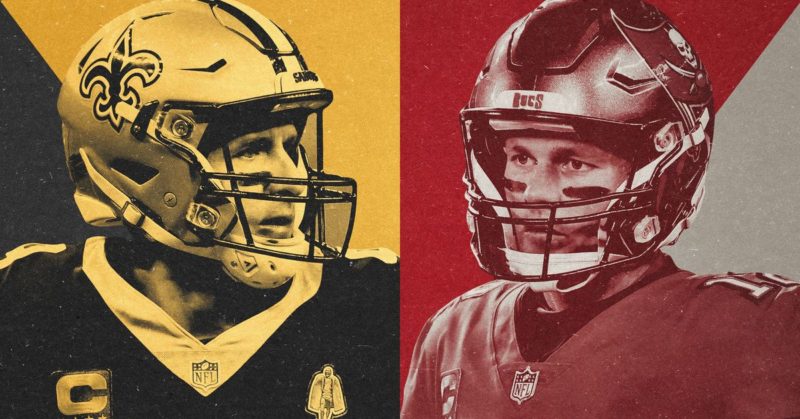 New Orleans Saints quarterback Drew Brees "envisioned" facing Tampa Bay Buccaneers quarterback Tom Brady, and his vision has come true.
"Tom and I have a friendship and mutual respect. We were texting back and forth on Monday, chuckling at this whole scenario."
History will be made on Sunday as these two Hall of Famers will become the oldest pair of starting QB's to ever face each other. Drew Brees will turn 42 on Friday, meaning he and Tom Brady will bring a combined 85 years on the planet into Sunday's playoff game between the New Orleans Saints and Tampa Bay Buccaneers.

Online bookie William Hill has the Saints favored with a Money Line of -170. This makes sense as the Saints won both of their regular season games against the Buccaneers this season, most recently a 38-3 whopping back on Nov. 8th.


※ Current Odds Date & Time: January 15th, 6:00 P.M. (EST)
Tampa Bay has one of the most prolific offenses in the league. The Buccaneers averaged 289.1 passing yards per game during the regular season, which ranked second behind only the Chiefs (303.4). Tampa Bay also scored 30.8 points a game, which was third in the NFL behind only the Packers (31.8) and Bills (31.3).
Meanwhile, New Orleans dominated the previous two games against the Buccaneers this season. In the teams' season opener, the Saints intercepted Tampa Bay quarterback Tom Brady twice and got two touchdowns from running back Alvin Kamara in a 34-23 win. Then in Week 9, New Orleans quarterback Drew Brees threw four touchdowns, and the defense intercepted Brady three more times as the Saints routed the Bucs, 38-3.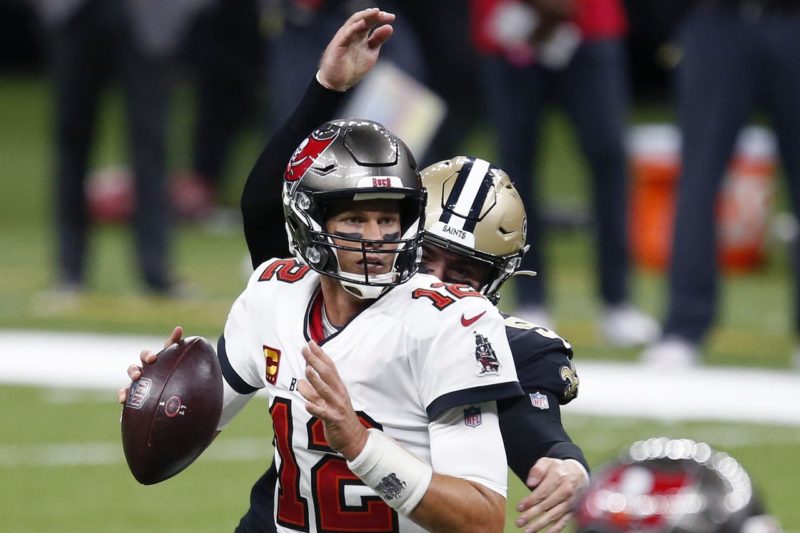 Despite his age most reports indicate Tom Brady will most likely return to Tampa Bay next season. However, this may be the final swan song for Drew Brees.
The soon-to-be 42-year-old completed his 20th NFL regular season and is a shoo-in Hall of Famer five years after he walks away. Among a plethora of records, Brees holds the mark for most career passing yards and most career pass completions in NFL history.
Brees reportedly nearly retired after last season but decided to give it one more go to chase a second Lombardi Trophy.
This is one marquee matchup that should be very entertaining to watch!